Current Section Leaders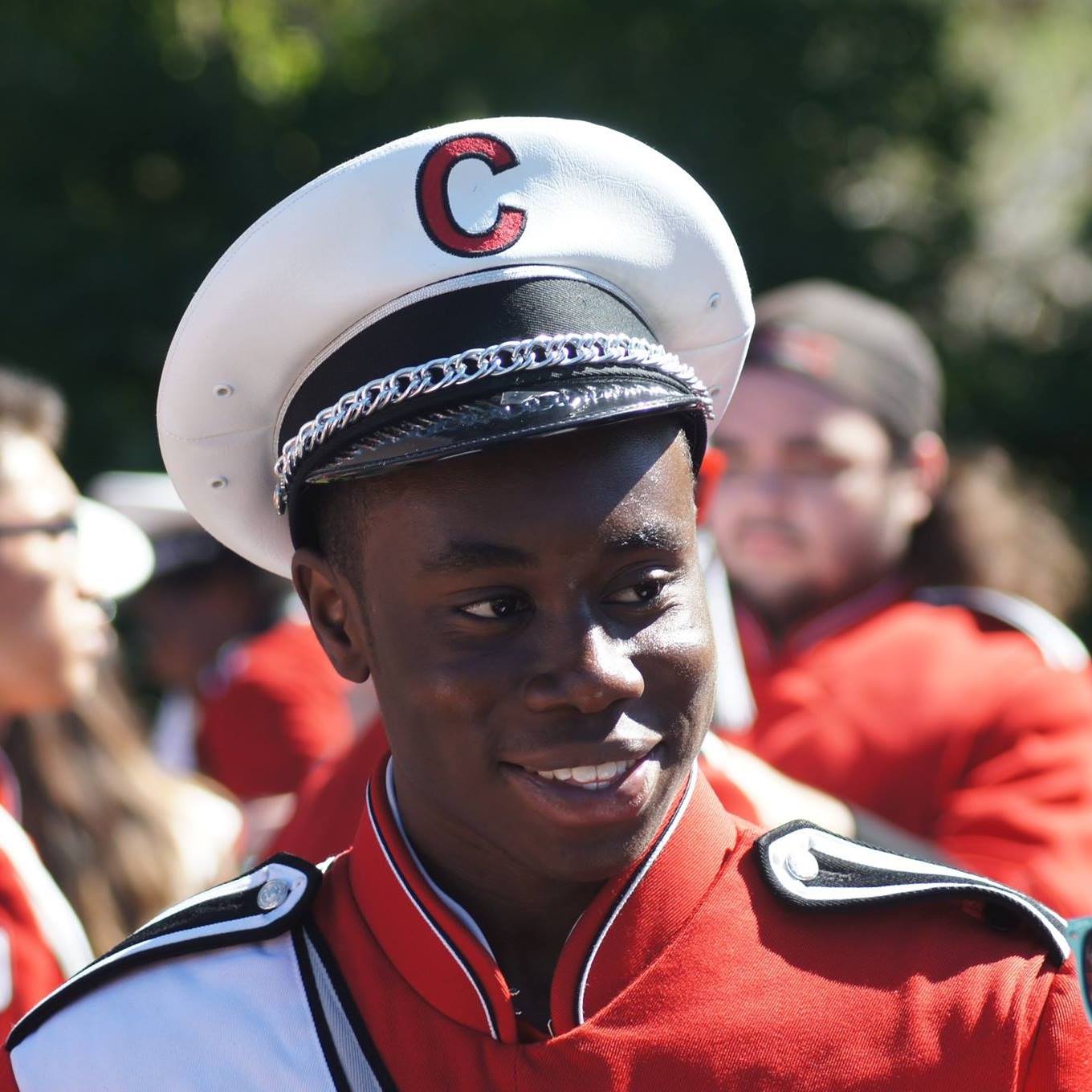 Kwame Hammond Jr.
*
| Class of 2021 | Major: Applied Economics and Management | Hometown: Poughkeepsie
Hey guys, I'm Kwame, from Poughkeepsie NY, don't let that fool you though I am not a real New Yorker. I was born in Michigan and spent a lot of my childhood in Connecticut. Anyways I'm one of the few band kids in AEM and I hope to one day be a successful Wall Street investor, but who knows, life is full of surprises.
" Be confident in your ability to succeed " -Kwame A. Hammond Jr. ( yup i just quoted myself)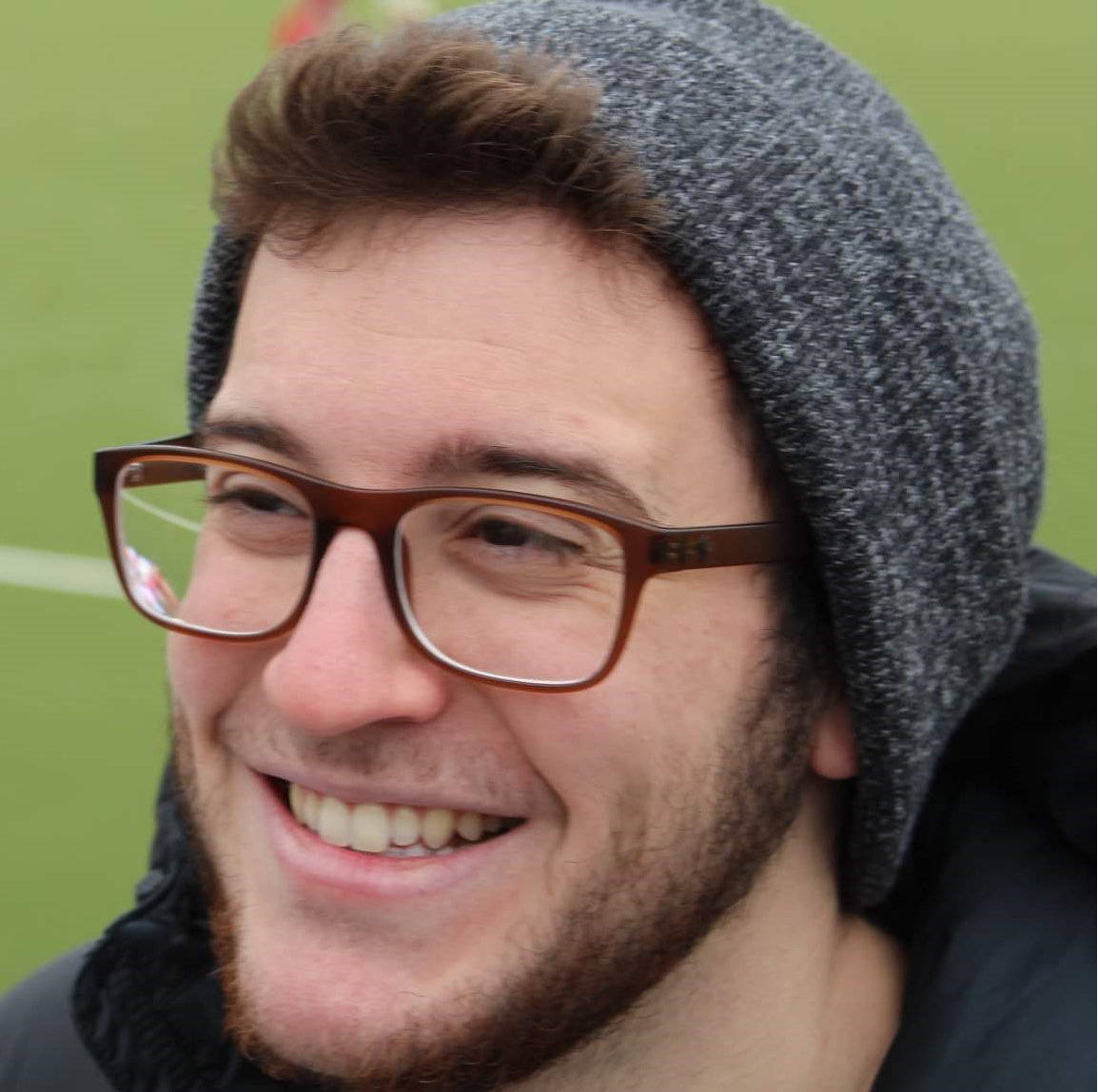 Robbie Goldberg
*
| Class of 2021 | Major: Computer Science | Hometown: Weston, Florida
Sad BOI *who now has* a bio (also Section Leader 2019)
Hi! I'm Robbie. I love video games, stand-up comedy, EDM, and BoJack Horseman. I've only been in marching band for one semester (and pep band for two), but band has become my whole social life at Cornell, and I love it.
All things in moderation, including moderation.
Past Section Leaders
2018 - Kristen Ajmo '19 and Brandon Quinlan '19
2017 - Kristen Ajmo '19 and Brandon Quinlan '19
2016 - Niranjan "Nir" Ravi '18 and Emma Mosier '17
2015 - Michael "Bubbles" Iadevaia '16 and Jess Wong '16
2014 - Michael "Bubbles" Iadevaia '16 and Jess Wong '16
2013 - Anita Mbogoni '15 and Ben Robbins '14
2012 - Bri DeRooy '14, Brady Jacobs '14 (Spring) and Ben Robbins '14
2011 - Andrea Shapiro '12 and JenDavis '12 (+1)
2010 - Michael Oleske '11 and JenDavis '12 (+1)
2009 - Monica Jackman '10 and Dan Gu '11.99
2008 - Jen Newman '09 and Kayla Altland '10
2007 - Peggy Fandrich '08 and Jen Newman '09
2006 - Justin "J.Ro" Rosen '08 and Elliot Pinkus '08
2005 - Minh-Dan Tran '06 and Elizabeth Newbold '06
2004 - Alex Nothern '05 and Jeremy Kerman '06
2003 - Leslie Moeller '04 and Kim Gillece '04
2002 - Theresa Fives '04 and Leslie Moeller '04
2001 - Allison Groff '02 and Keith Savageau '02
2000 - Sandy Cheever '02 and Uzo Asonye '02
1999 - Christiana Root '00 and Cathy Skibo '00
1998 - Dave "Lucy" Abbott '99 and Darcy Partridge '99
1997 - Dave "Lucy" Abbott '99 and Kim "Kimba" McMunn '98
1996 - Carrie "Me Home" Golash '97 and Cherie "Cherry Puddin" Purring '97
1995 - Dan "Tootsie" LaPlaca '96
1994 - Chris Lepkowski '95
1993 - Catherine Manlove '94
1992 - Tina Atchinson '93
1991 - Glenn Kuenzler '92
1990 - Evan Eldridge '91
1989 - Carrie (Gallup) Friend '90
1988 - Paulette Dwen '89
1987 - Andy Goode '88
1986 - Scott Pesner '87
1985 - Scott Pesner '87
1984 - Rich Goldstein '86
1983 - Pete Olpe '84/MEng '85
1982 - Katie Welch '83